Skip to Content
Insider Tips From Our Downtown Indianapolis Boutique Hotel
Located within minutes of countless museums, festivals, sporting events and experiences, it's hard to decide what to do next! Discover our staff's favorite attractions for a curated experience in Indianapolis.
a photo of the indiana capitol building at night in indianapolis
5 Indy Facts You Probably Didn't Know
With such a rich and interesting history, Indianapolis has several facts of its own that visitors and residents alike haven't had a clue about. Having grown to be the 13th largest city in the country, here are five things about Naptown that you might not know.
1. It's no coincidence that the capital city's name sounds extremely close to the state it serves. In fact, an Indiana Supreme Court judge chose the name Indianapolis by pairing the state's name together with the Greek word for "city".
2. Next time you're at a ball game singing "Take Me Out to the Ball Game" during the seventh-inning stretch, thank Indianapolis. For a native of the city, Albert Von Tilzer, penned the traditional tune.
3. What's better than slice bread? The city that birthed it. Taggart Baking Company, based in Indianapolis, launched Wonder Bread in 1921.
4. Washington, D.C. is the only city in the country with more memorials and monuments than Indianapolis. The city comes in second, with 33 such commemorations.
5. Just three months before his death in 1977, Elvis Presley performed his last concert ever in Indianapolis' Market Square Arena.
people cheering at concert
Billie Eilish with Jessie Reyez
Join the throngs of fans excited to see one of music's fastest rising stars, Billie Eilish, on Wednesday, March 25th at 7:30 p.m. On her Where Do We Go? tour, with Jessie Reyez opening, the Grammy-winning musical artist takes the stage to perform her biggest hits so far, like "Bad Guy," "My Strange Addiction, and "You Should See Me in a Crown."
Indianapolis' Bankers Life Fieldhouse has tickets ranging in price depending on where you'd like to sit, but there's no bad seat in the house when the talent is this big. Starting at $191, with the option to upgrade to VIP packages, you'll be amazed at the performance about to unfold. Best of all, Bankers Life Fieldhouse is only blocks away from The Alexander, turning a great night into a convenient night as well.
Get your tickets now to reserve your seat – they won't last long.
escape room clues and puzzles
The Escape Room USA
Make your great escape when you visit Indianapolis' The Escape Room USA. You and your family will be challenged for one full hour to solve intricate puzzles, discover clues, and work together to escape your themed room.
The Escape Room USA offers 7 unique rooms of varying difficulty for you to choose from. You can choose to transform into a master thief in the Art Gallery room so you can steal the Mona Lisa, make your way to freedom when you take flight from the Jail Break room, travel to 1883 to save Indiana University in the IU Time Warp, and many more scenarios that are sure to have you and your whole crew laughing and thinking hard to make your getaway!
Admission to play is $29 per person, and reservations must be made online. You will need to arrive 15 to 20 minutes early to ensure you start on time, and an adult must accompany guests 15 years old and younger. Make your reservations online today—rooms sell out fast!
ice hockey
Hit the Ice
Gather your family together for a night of heart-pounding, adrenaline-pumping, and sports-fueled excitement when you head to the Indiana Farmers Coliseum to watch the showdown between the NHL's Indy Fuel and the Atlanta Gladiators. These two teams are going head-to-head on January 25th starting at 6:05 p.m., and it's a game you will not want to miss. The Indiana Farmers Coliseum is the perfect venue for catching all of the action on the ice and is only a quick trip from your comfortable accommodations at The Alexander. Convenience and an exciting night out that's fun for the whole family—it doesn't get much better than that!
Tickets start as low as $15 and there are plenty of delicious dining options like Sriracha chicken sandwiches and grilled brats to enjoy while you watch the game. Don't forget to check out the fan shop so you can gear-up and take home the best merchandise to show off your pride for the home team.
blue ornaments on christmas tree
Festival of Trees
During your stay at The Alexander this December, take some time to check out downtown Indianapolis and experience the Festival of Trees at the History Center. All month long, you and your family will have the opportunity to play games, like finding the Elf on a Shelf, spotting the 10 unique pickle ornaments hiding in different trees throughout the building, and joining in on the Holiday Sing-Along in the Cole Porter room. Throughout the building, you'll see 92 different and elaborately decorated trees that are sure to get you into the spirit of the season. You'll even get to vote on your favorites now through January 4th! Be sure to visit Monday through Saturday from 10:00 a.m. to 5:00 p.m. and noon to 5:00 p.m. on Sunday. From December 16th through the 23rd, the History Center will be open until 8:00 p.m. but is closed for Christmas Eve, Christmas Day, New Year's Eve, and New Year's Day, so be sure to take the time to enjoy this holiday tradition.
indiana veterans memorial plaza in downtown indianapolis
Indiana War Memorial
This Veteran's Day, take some time for you and your family to learn about and take part in honoring those who have served the United States of America by visiting the Indiana War Memorial. Apart from a special memorial ceremony on Monday, November 11th, the museum itself offers you the opportunity to discover more about veterans, especially those from Indiana itself. The museum has displays of artifacts and military equipment, as well as 25 acres of monuments, sculptures, and statues for you to observe. There are also three parks and four fountains in dedication to these heroes.
The museum is open on Wednesday through Sunday, from 9:00 a.m. to 5:00 p.m., as well as on Memorial Day and Veteran's Day. Special tours are available for different locations throughout this vast memorial too.
This November you can pay your respects and learn more about each conflict and war that has molded this country. You won't want to miss out on making the Indiana War Memorial a part of your visit to Indianapolis.
reel of film on colorful background
Not-So Silent Halloween
Are you looking for a Halloween-themed event that is so fun it's scary? Look no further than the Not-So-Silent Halloween on Friday, October 25th from 7:00 p.m. to 10:00 p.m. You are sure to have a ghoulishly good time at the Grand Hall at Indiana Landmarks Center, a 19th-century church that has been restored and repurposed for great events just like this one. It's time for some thrills and chills! Scary movies, like Bride of the Monster starring Bela Lugosi, will be played all evening, along with creepy lighting to enhance the experience. There will be a costume contest with cash prizes to win based on crowd reaction and the judge's opinions as you strut your stuff across the stage. You and your friends will definitely have a blast getting into the spooky spirit while enjoying a few adult beverages, so buy your tickets online today. General admission is $18 (plus booking fee) and Indiana Landmarks Members get in for just $15 (plus booking fee).
tiramisu cake
Join Us for Dinner
You don't have to travel far to find world-class dining options. In fact, The Alexander's very own Nesso features incredible coastal Italian cuisine mere steps from your accommodations. Focusing on fresh seafood and locally sourced ingredients, Chef Carl Chambers, Chef Layton Roberts, and Chef Kawika Pieper lead their culinary team to new heights in fine dining. Whether you are in the mood for fresh pasta dishes like lobster spaghettini and cappelletti al ragu or pork loin with summer squash and pan-roasted chicken accompanied by a pearl onion confit, there is something for everyone to enjoy. The menu offers an impressive selection of gluten-free and vegetarian options as well. Nesso Coastal Italia is open Monday through Thursday from 4:00 p.m. to 11:00 p.m. and Friday and Saturday from 4:00 p.m. to 12:00 a.m. So browse the wine list, make your selections, and don't forget to order a piece of tiramisu!
saxophone player
The West Indy Art & Music Festival
On Saturday, August 24th, get ready for a taste of the best local art, food, and music Indianapolis has to offer when you join in the fun at the West Indy Art & Music Festival. Located at Meadowood Park, a little over 20 minutes away from your stay at The Alexander Hotel, you and your family will find the locals of Indianapolis and all over gathered to enjoy some of the best live music and festivities of the summer.
Guests are encouraged to bring blankets, coolers, and chairs to the event—the bands kick off at 4:00 p.m. at the gazebo. You'll be delighted by the sounds of the Endless Paradise Band, GMH Jazz Orchestra, Twilite Nites Dance Orchestra, and many more as you dance the night away. This free event is likely to get crowded fast, so be sure to register online and arrive early to grab the best spot on the lawn!
man pouring beer
The 24th Annual Indiana Microbrewers Festival
On July 27th from 2:00 p.m. to 6:00 p.m., it's time to kick back and have a cold one in downtown Indianapolis. Just a mile and a half away from your room at The Alexander Hotel is Military Park, which is the site of the greatest beer festival of the season—The 24th Annual Indiana Microbrewers Festival. Presented by the Brewers Guild of Indiana, you can taste samples of hundreds of the finest beers the state has to offer all in one place. Live entertainment and actives, as well as local food vendors, will be available all day long for you to enjoy.
General admission is $30, with the option of a $50 early bird entry ticket. Designated Driver attendees can purchase their tickets for only $10. Best of all, a portion of these proceeds will go toward the Leukemia and Lymphoma Society Indiana and The Little Red Door Cancer Agency, so your good time can go toward good causes as well! Purchase your tickets online today.
giraffe
Wild Wonders Await
Explore the wild side of Indianapolis when you visit the Indianapolis Zoo at White River State Park. Leading the efforts in animal conservation and research, the zoo offers you much more than a chance to see nature's most interesting animals and plants – but a chance for you and your family to learn about our spectacular planet.
You will be delighted when you meet the zoo's newest addition, a baby giraffe named Makena, as well as the chance to hear many zookeeper chats about our sea lions, meerkats, penguins, and more. Chats and presentations are scheduled throughout the day so you have plenty of opportunities to hear about your favorite critters and creatures. Take time to explore the beautiful gardens, including the DeHaan Tiergarten, the Heritage Garden, and the Hilbert Conservatory.
Save today by purchasing your tickets online here. Parking is only $8 and the zoo is conveniently less than 2 miles from your stay at The Alexander.
indianapolis 500
The Indy 500
Just 5.5 miles away from your room at The Alexander Hotel is the most thrilling racing event of the year – The Indy 500. Throughout the month of May, a host of races lead the way to the 103rd running of The Indy 500, where thirty racers will drive 500 miles in 200 laps to claim their trophy and a bottle of milk.
Drinking milk after a race has been a custom ever since legendary driver Louis Meyer did it in Victory Lane in 1936. The Indy 500 itself is mired in tradition and heart-pounding action that you and your family are sure to love.
This family-friendly event is reasonably priced, and with the option of the IMS Kids Club, it's perfect for your young racers to enjoy the sport by playing games and interacting with fans their age. Tickets can be purchased online now, so you can reserve your spot and witness history.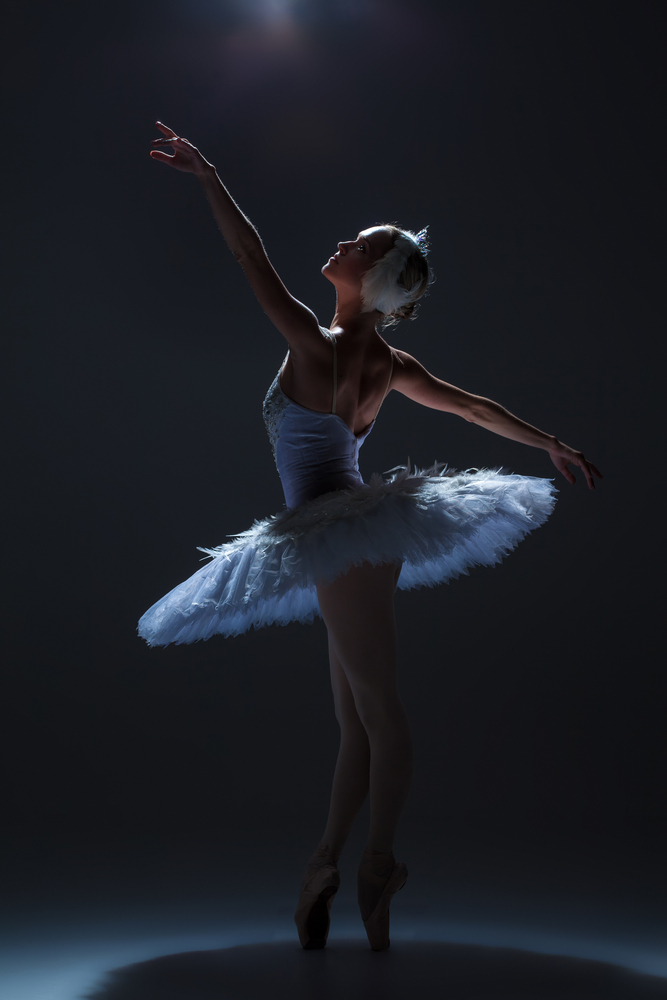 silhouette of ballerina
A Night at the Ballet
On April 18th and 19th, treat yourself to a night at the ballet and enjoy a full-stage production of Swan Lake. Tchaikovsky's incomparable work has stood the test time and was the ultimate choice to close out the Indianapolis Ballet's first full season.
The performance will take place at the wonderful Toby Theater at the Indianapolis Museum of Art at Newfields, which is conveniently less than 10 miles from your stay at The Alexander Hotel. This venue is perfect for accommodating audiences of all types for a spacious yet intimate experience.
Shows on Thursday and Friday begin at 7:30 p.m. and tickets start at $25. The Saturday matinee show is already sold out, so book your tickets soon to reserve your space at this masterpiece.
Give these final performances a chance while you're in Indianapolis, and see all of the talent and grace this great city has to offer.
microphone and stage lights
Kelly Clarkson: Meaning of Life Tour
While staying at The Alexander this March, don't miss out on Indianapolis' thriving music scene by attending incredible performances all month long, including Kelly Clarkson's "Meaning of Life Tour" on March 22nd at 7:00 p.m.
As a three-time Grammy winner and four-time American Music Awards winner, Kelly Clarkson is sure to have you on your feet and in awe as she belts her most ear-catching, iconic singles, like "Miss Independent," "Stronger," and "Because of You," as well as a stunning show. Special guest performers include Kelsea Ballerini and Brynn Cartelli.
You won't want to miss this incredible night of singing and dancing to some of today's best pop music at Bankers Life Fieldhouse. Tickets are on sale now and range in price from $35 per ticket to VIP packages with exclusive access to extras and different areas ranging from $159 to $399.
Bankers Life Fieldhouse is located conveniently only 3 minutes from your stay at The Alexander.
red theater seats
Experience Indy Nightlife
No stay at The Alexander would be complete without exploring some of the best culture and events Indianapolis has to offer at The Cabaret. Only 5 minutes from your accommodations, a true speakeasy experience awaits. A vast array of talented artists gather to perform at The Cabaret all year long, so the songs and monologues are always spectacular and unique. Cocktails and appetizers, like their delicious cheese and charcuterie platters, are available to enjoy while you settle in and experience the show.
In the month of February, Gavin Creel will be performing on the 15th and 16th at 8:00 p.m. while Joshua Henry will take the lead on 23rd at 7:00 p.m. and 9:00 p.m. Tickets range in price based on the experience you wish to enjoy, from the $60 High Cocktail option to the $105 VIP option. Book your night out on the town today as tickets are limited and these captivating shows do sell out!
Not Just a Hotel, An Experience
The Alexander offers a cultural experience like no other hotel. Curated to reflect a desire for inspiration, we provide not just personalized luxury and convenience but works of art that surround guests in a world beyond the bedroom and lobby.
Recently, brilliant artist Nick Cave partnered with our hotel to share one of his latest pieces – a Soundsuit. Eight feet in height, this decorated sculpture is not only wearable but that's its unique appeal. Cave's Soundsuits obscure the wearer's race, class, and gender, essentially, serving as armor from bias and bigotry to magnetize its audience toward a higher level of thinking about art and the world at large.
Our team at The Alexander wants you to be a part of that experience, and our mission as an art-curated hotel continues with this awesome piece to reward guests with not just a fabulous stay, but a piece of creativity and consciousness to go home with.
nutcracker ornament
Delight in the Festival of Trees
Every year, around Christmas time, the Indiana Historical Society hosts the marvelous Festival of Trees. Eight decadent and elaborately adorned trees are packed into the grand building of the History Center, with each tree decorated following a different theme. In the past, trees have been hung upside down, made from unconventional materials, and there has even been a virtual reality tree. This year, the Indiana Historical Society will deck out their 30-foot showstopper in an Indiana theme. On Nov. 20, Nov. 27, Dec. 4, Dec. 11, and Dec. 18, live musicians will play Christmas music among the lit trees. The festival of the trees will take place from Nov 16, 2018 - Jan 5, 2019, from 10:00 a.m. to 5:00 p.m. at the History Center.
man on bench in art gallery
Explore the Eiteljorg Museum
There's no way that you can visit Indianapolis and not visit the Eiteljorg Museum. This history museum explores both Native America and the American West and is the only one of its kind in the Midwest. After years of slowly collecting art, and recognizing a general lack of Western Art and Native American Art museums in Indianapolis during the 50's, businessman and philanthropist Harrison Eiteljorg opened the Eiteljorg Museum.
At the Eiteljorg Museum, adventure is everywhere. Start outside where each season you can enjoy a new set of ethnobotanical explorations, discovering the wild and wondrous plants that bloom and learn how each of the plants is used. You will also stumble upon several sculptures works from a variety of Native American and American artists.
This holiday season you can expect the annual Jingle Rails: The Great Western Adventure. Paul Busse and his team have recreated landscapes and landmarks of the American West and downtown Indianapolis and brought them to life in the Eiteljorg Museum, making a wonderful and magical opportunity to get into the holiday spirit and to snap a few photos.
film reels
Hurry to the Heartland International Film Festival
The Heartland Film Festival is Indianapolis' oldest and largest film festival celebrates 27 years of film and fun, this October. Cinephiles delight! This annual film festival will leave you with a full heart and experiences of some of the best films out there right now.

Founded by Heartland Film, a nonprofit arts organization, this 10-day film festival brings filmmakers and artist from all over the world to Indianapolis. Each year brings the promise of tons of latest and greatest animations, comedies, shorts, feature films and more. Several of the festivals past films have gone on to win or be nominated for Oscars.
This year films will be screened at AMC Castleton Square 14, AMC Showplace Traders Point 12, and Newfields. The Heartland Film Festival will run from Oct. 11 - 21, 2018.
monument circle indianapolis
Kick-off the Holiday Season in Style
Visiting Indianapolis during the Thanksgiving holiday? Be sure to catch the Circle of Light ceremony! Join over 100,000 people in this popular tradition as the Soldiers and Sailors Monument is lit, what some refer to as a "tree," in Monument Circle, the heart of downtown Indianapolis. Join in the excitement of the holiday season as a local child helps the Mayor "flip the switch" to light up the more than 4,000 colored lights decorating the monument. The "tree" is surrounded by larger-than-life toy soldiers and peppermint sticks.
Watch live performances by local talent, as each act is either a local celebrity or a local who auditioned to perform. A true taste of Hoosier Hospitality, don't miss out on treats, a local tradition, music and the stage with Santa's Workshop. When you visit the city for the Circle of Light ceremony, check out our specials for a great rate.